✨Osun, Ogun and the Snake Moon✨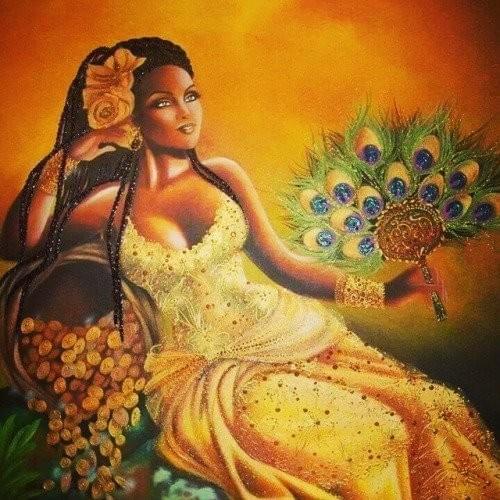 What is the Spring(Vernal) Equinox?
The Sun is shining, the birds are chirping and we certainly are feeling the shift of more exposure to warmth and light in our bodies. Quite naturally there is an increase in endorphins and hence libido. Flowers are blooming and grass is growing; all contributing to the burst of freshness and Eros we are all enjoying.
✨Astrologically Speaking✨
This moment is marked by the Sun entering the Zodiacal Hemisphere known as Aries. Aries is the 1st of the zodiac signs and so we arrive at the beginning of the Zodiacal New Year. This Season marks the turning point in the year when there are more daylight hours and warmer temperatures. Aries' ruling planet is Mars and is often represented by the Ram, with its fiery and confrontational nature. Some of its keywords include: Head, first, warrior and self. Aries' color is Red and it's shades including Oranges. Aries rules the head. It's Orisha correlate is Ogun the God of Iron, Medicine and Weaponry.
✨Heartfulness and The Libra Full Moon✨
This Aries Sun comes in Conjunct Chiron. Chiron is known as the "Wounded Healer" This gives otherwise headstrong, confident Aries a bit of a contemplative spin. The Libra Full Moon bursts in riding on this powerful Equinox energy to bring us beauty, grace and harmony. Libra is ruled by Venus otherwise known as the Goddess Osun. Libras keywords include: harmony and partnership. It's colors are anything pastel and or shiny. The Libra Full Moon brings the desire to be social and gather. If there is Art, Fashion, Music and Wine, all the better!
As the Libra Moon balances the Aries Sun and Chiron, there is a tendency to try and escape the pain of our wounds. This will be exceedingly difficult as triggers to these "wounds" will be right in our immediate experience. We may experience some tension in our partnerships as they will shine light on aspects of our Soul and Psyche that are, as yet not evolved, resolved or developed. Use the energy of this Super Moon and Equinox for some playful self discovery. Avoid the temptation to blame the "other" for the feelings and awarenesses that are coming up in you. Instead appreciate them for companioning you on your journey.
I am lead to call this Particular Super Moon/ Equinox combo, "The Snake Moon". I'm not exactly sure why as yet, but I'm sure it will be revealed. Lol...
Happy Snake Moon ✨💛✨
Okay it's Spring Cleaning Time! Yay! It's time to put those heavy blankets and curtains away and bring out the lighter, brighter colors and fabrics. It's time to change the throw pillows. It's time to get some fresh flowers and to repot and fertilize your plants. It's time to dust and to organize. It's time to incorporate your sensual florals such as Lilac, Hydrangea and Tulip which all bloom in Spring. Invite the effervescence of this time in with your candles, soaps and oils. Bring those pastels and jewels tones in and
lift, brighten and shift the energy in your Home Temple or Workspace!
My Former studio space in Fells Point 💛