Why is brushing and combing so important?
Brushes and combs are so important along our natural hair journey because they make the difference between effectively detangling our hair and breaking it off and between moving Oils through our hair shafts and over- moisturizing. Having coily or blended hair texture requires special care and attention. You will need to comb and, brush or finger through your hair daily to keep it fresh and de tangled, unless you are wearing a stationary style. If you are wearing two stranded twists, Bantu knots or braids then, obviously, you will do your combing and brushing in between styles. Brushing and cCombing regularly will also keep your hair from drawing up into unmanageable chunks that you then have to carefully detangle.
What tools do I use on my wet hair?
Hair is usually most fragile when wet and especially after use of an extremely astringent shampoo (we'll discuss shampoos and conditioners at another time). Do apply a conditioning/ detangling agent and then use a pick or a wide tooth comb with a handle to safely detangle your hair. Grab a chunk of your hair, hold the base and Begin with the ends first. After that, use a natural paddle brush to continue the softening process...This is usually wear lists of hair is lost, with pulling and breaking. It is worth it to take the time to properly detangle your hair 😉 Next use a Boar bristle brush with a handle and, if you have enough hair, smooth your hair into a loose bun or or ponytail...use your fingers or a rat tooth comb to simply pull sections to part and twist etc. and use clips also to keep the hair situated.
Below is my favorite kind of comb...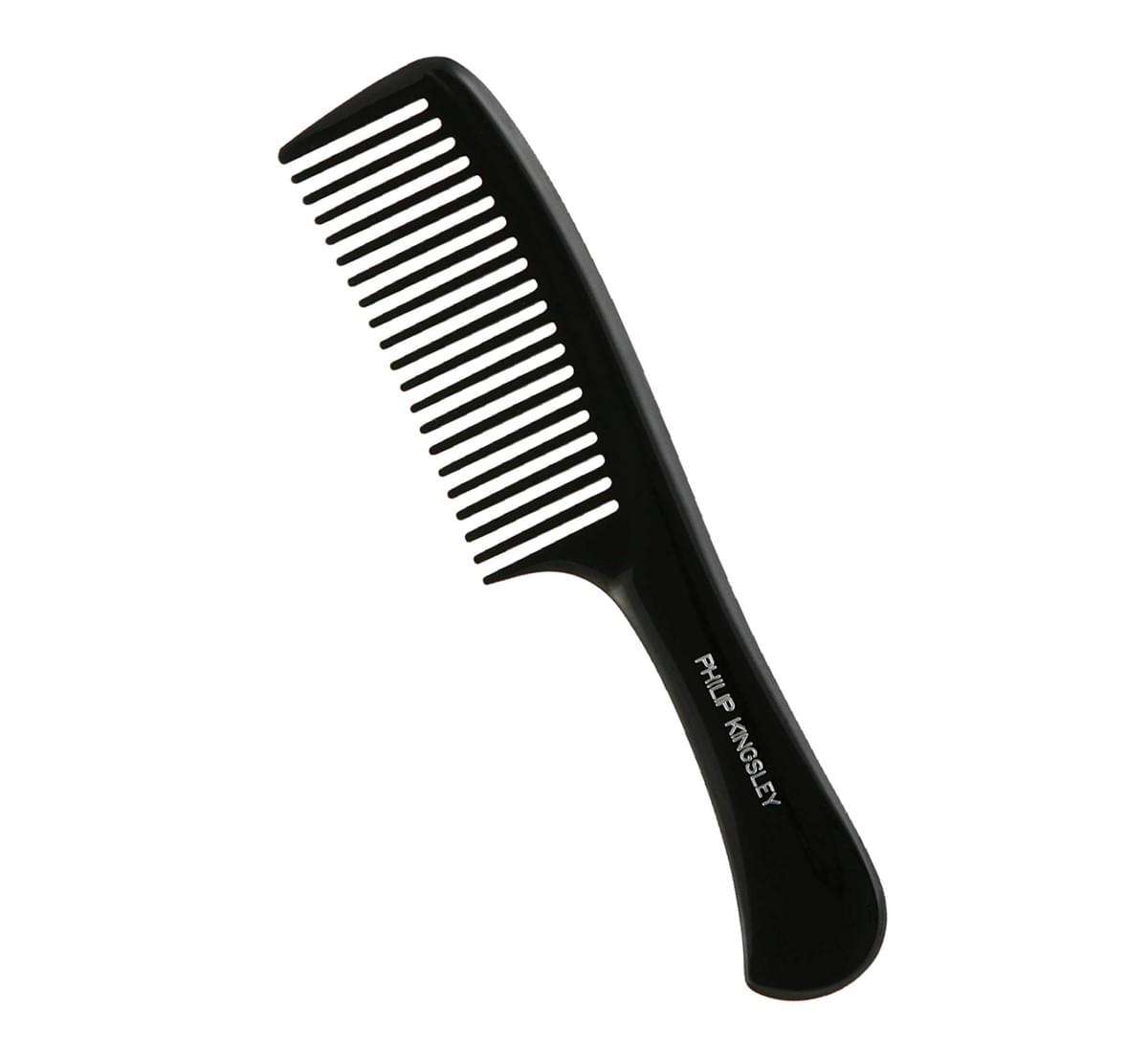 Below, I have compiled a few more articles and videos that I thought would be helpful 😘 Until Next time, In-Joy your natural hair journey!